Each member of the Toronto Hoarding and Extreme Cleaning Team has a wealth of experience in different fields. Our combined experience and knowledge allows us to offer a professional service to intervene in cases of hoarding and situations that require extreme cleaning and possibly repair.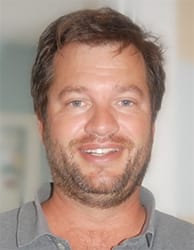 Robert (BSW, MSW, RSW)
Robert has over 15 years of experience providing services as a psychiatric social worker in the mental health departments of Toronto Western Hospital, Toronto East General and the former Doctors Hospital. He is experienced at working with individuals who suffer from anxiety disorder, depression and obsessive compulsive disorder. Robert has a wealth of clinical experience working with people who hoard and wind up living in dangerously unsanitary conditions. He is experienced in mediating difficult situations and knows how to connect people to the mental health system for support.
Christine
Christine has extensive experience and qualifications as a lab technologist specializing in mold. She provided services as a laboratory technologist at the Hospital for Sick Children in Toronto for a ten year period specializing in handling and identifying mold samples. She holds a Diploma in Industrial Microbiology from Centennial College of Applied Arts and Technology and has been qualified as a Medical Laboratory Technologist through the Michener Institute of Medical Technology. Christine's background in microbiology is an excellent resource when intervening in hoarding and extreme cleaning situations. Her education and experience are valuable assets when ensuring an environment is clean and safe.